גָנוֹן | Preschool
Vorschule
When it comes to our school, we believe that it should be a time of personal growth, of discovering new things and creating great memories. To put things short: a time for learning. The key of successful learning is fun. This is why we focus on an open and stress-free learning environment. Kids love to know why things are as they are. They love to ask questions. Every child strives to gain knowledge from an early age on. Therefore, we are supporting them on their journey by providing them with as many answers as possible. With every answer comes a new question such as: why are flamingoes pink? Why does the sun rise? Why is it cold in winter? Together with the children, the educational team of our preschool always seeks and finds vivid solutions.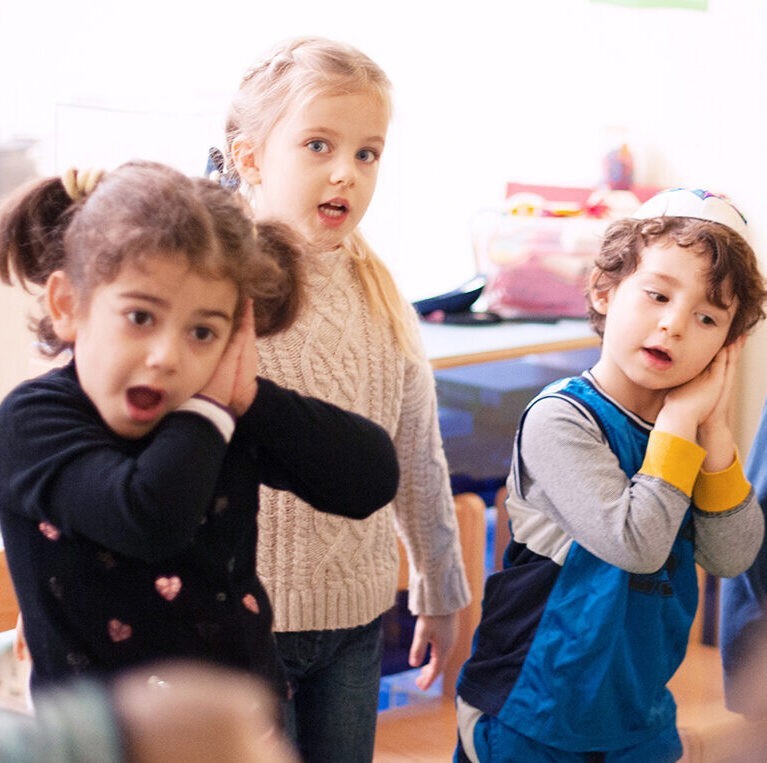 Social learning is our personal focus
In addition to the demanding content-related teaching topics, social learning is the main focus of everyday school life in our preschool. It is important for every child to learn that it isn't alone in this world but that we can achieve everything if we come together as teams. They learn to adjust to other children, to engage with them and to strive for constructive cooperation. Our children gain the courage to stand up for their own rights as well as for the rights of others.
In the preschool of the Bildungshaus, the children are not only supported according to the state's guidelines. A finely composed mixture of encouragement, demand and a sense of achievement is being used to motivate our small classes of a maximum of 22 pupils. our small classes of a maximum of 22 pupils.
Problems of changing years is a thing of the past
After the preschool year, the children can master the transition to primary school without any difficulties. Their remaining in our house, provides a feeling of most sufficient security. As the primary school is being located within the same building. A playful approach is the fundament of a lifetime of successful learning.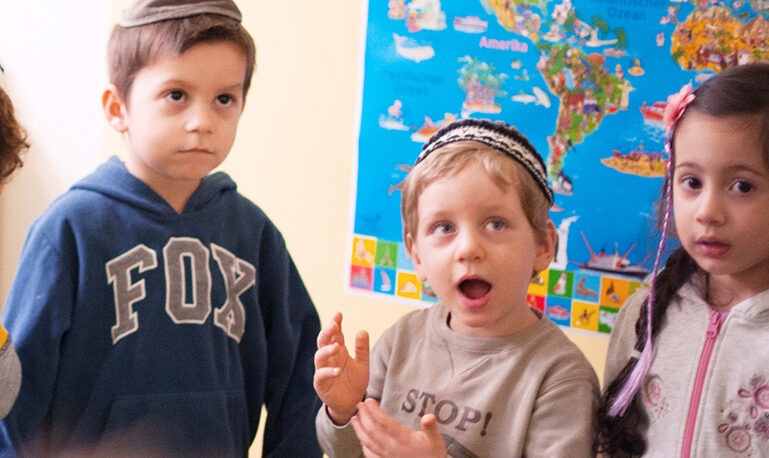 External input
However, learning isn't only limited to the classroom. Therefore, we also use our surroundings to help them in gaining other important skills. For that reason we love to go to places such as the KL!CK – Hamburg's Museum for Children, the Planetarium, Hagenbeck's Zoo or simply outdoors. We also familiarise our preschoolers with the virtual world by allowing them to playfully discover a wide variety of content on modern computers and with the help of excellent learning programmes.